"Where should I buy your books?" is a question writers hear a lot. The simple answer is: however it is easiest for you. The more complex answer is based on what is important to you.
PLEASE LET ME KNOW IF ANY LINKS STOP WORKING.
Please don't buy it from eBay, Half.com and other discount places that seriously undercut the price. I priced it at a reasonable level and believe that it is well worth the price of a latte and a scone, cheaper than most movies, for a 90,000+ word novel.
In the same vein, don't pay more than the list price plus reasonable shipping and handling. I used to sell them here, but I can't beat the deals on the options listed below this EXCLUSIVE DEAL!
AN EXCLUSIVE DEAL ONLY FROM THE AUTHOR
ALL Four SIGNED ebook download cards. You can download in any major format: kobo/ibook/epub/nook, kindle/mobi or pdf.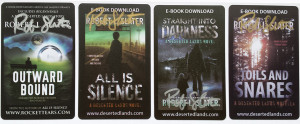 ONLY $9.99 plus shipping and handling [Total $11 in U.S. Approximately $12-13 internationally. ]

WHILE SUPPLIES LAST.
More Options
SHIRTS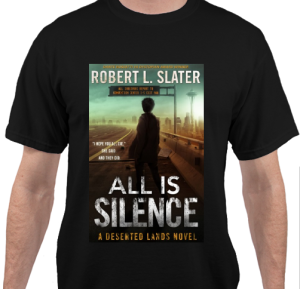 T-Shirts with the ALL IS SILENCE and/or STRAIGHT INTO DARKNESS Artwork by Pintado.$9.20 plus tax $0.80, shipping and handling $3.25. [$10 each if you're also buying a book or I can hand it to you! OR JOIN THE DESERT CLUB and get a T-Shirt for FREE1] Back to Top
Musical CD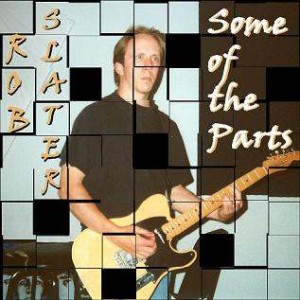 Some of the Parts – Rob SlaterOnly Three Copies left!Back to Top