Radcon 6c. Day 2. Started the morning with a swim in a deserted pool, then hot-tub. Now Breakfast, reading, Panel on Can't Put It Down Pacing, then Writing Young Adult Fiction in the evening. Got to meet Jim Hines, Libriomancer/Genre-bending CoverArt guy and Ksenia Anske, woman of many hugs and guerrilla marketing! Saw Kevin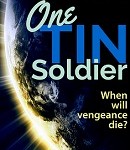 Anderson. Paneled with Alma Alexander and some other cool authors!
ONE TIN SOLDIER is FREE on Amazon today. It's currently #14 in FREE Short Reads/SF&F. Hoping to get some reviews! It's military SF.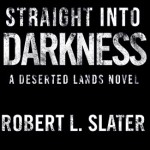 I know it's mean, but I'm not showing you the first draft cover for STRAIGHT INTO DARKNESS yet. Suffice it to say that it is bluish, but makes me happy, very, very unblue! For now, this will have to suffice!