My Path to Indie Publication Series is a companion series to Marshall Ryan Maresca's Path to Publication. I have been avidly reading Marshall's posts since I discovered his blog.
Born a Writer? *
As I eagerly await the official release of my debut novel, All Is Silence, I've taken some time to reflect on my personal path to publication. I've been writing short stories, songs, and poetry practically since I could place pen to paper. I am a third generation writer. My mother released a book of poetry that included poems by her, my grandfather, myself and two of my children. I've released a CD of my own songs, Some of the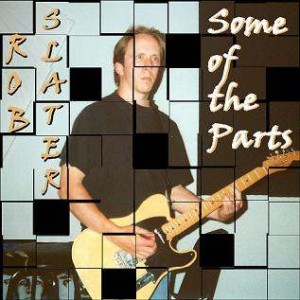 Parts, and seen some of my plays performed. I've had my phases, song lyrics, plays, short fiction and poetry.
Science Fiction and Fantasy have been a huge part of my life since the golden age of 10, but I hadn't considered writing it. At the age of 23 in 1990, during an all-night study session, I started my first novel. I should have been writing a Research Paper for my Russian Literature in Translation class. The paper got a D. The novel probably deserves a similar grade. Not long after I read a Spider Robinson novel, Time Pressure, and I sat down the next day and wrote my first speculative fiction story.
That first novel, Jack and the Beanstalk set in 2050-something, was a rambling series of events that happened to Jack told in order of occurrence and later reworked so that it started en media res. A kindly local novelist and short-story writer, Rick Gauger, took pity on me and read part of the manuscript. He said it was picaresque. I had to look it up. He also told me some other issues and carefully avoided saying he had read the whole thing! I submitted it to a small press magazine, The Galactic Citizen, edited by Deb Houdek, and she accepted it and serialized the first several chapters. It was a phenomenal feeling to see it in print and even have some talented artists contribute very cool 50s pulp-style illustrations. I shopped the manuscript around in the traditional way: synopsis, first three chapters, Courier New font and tons of $ in postage and handling costs. Thankfully, it did not make it through the slush pile.
At Vikingcon in Bellingham I met Kristine Kathryn Rusch and Dean Wesley Smith and did the young author stalk. I heard them read, I listened to their panels and I bought their signed books. Then I followed them to a Rustycon workshop in Tacoma. I think it was 1996. There I learned THE SECRET of breaking through in publishing. It was so simple. Too simple. Write a short story or a novel chapter each week. When you finish it, edit, then send it off. Lather, rinse and repeat. They promised that if I did that for a year, I would get published.
Coming next week: Part II-First Sale
* Adapted and expanded from the Foreword to Outward Bound: Science Fiction & Poetry, a collection of some of my published and unpublished works. Top