Okay. Too much to do, too much to say. So. Short bullet-like sentences. As if my story is building to a climax…
Wattpad Right Now! [DATA OVERLOAD WARNING]: ALL IS SILENCE is at 504,471 reads! So many people read it yesterday [11513 reads] that I forgot to upload the next section. 71,396 individuals have read chapter 1. 17,554 [24.59%] have continued on to the next chapter. 13,499 of them read the entire first chapter! 7K+ read 3 ch. 5K+ read 12 ch. 3+ have read 24 chapters. 1000 people have read everything I've uploaded so far. About 800 individuals read it every day. I have nearly 1200 followers. 18,877 votes. 1786 comments.
More WATTPAD. Next Monday, 6pm, Mar 23, 2015 at the Upstart Crows Writers Association Meeting at the WECU Building, 511 E Holly S, +Amanda June Hagarty and I will share our experience as successful Wattpad authors. All welcome. First meeting is free! Bring snacks and drinks to share.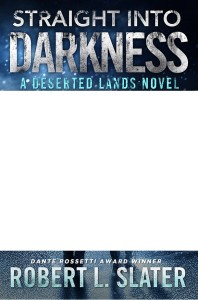 Cover art is practically finished for Straight Into Darkness. I'll give you a bit more on Sunday. I'm back into writing, rewriting and editing on the first draft. I plan to have the second draft off to the editor by the end of Spring Break, April 10th.
TOILS AND SNARES is selling well, I think. And my suspicion that 1/4 of the readers would go on to buy ALL IS SILENCE  seems to be an accurate guess! If you want to Read and Review Toils and Snare for free. Send me an e-mail. This offer will continue until I have 10+ reviews on Amazon.
Amazon has ALL IS SILENCE on sale for $3.82 cents. Not sure how that happened, but happy that they're promoting it and I still get full 'royalties' from them. Be one of the first 50 to Review it on Amazon and get a 1 in 50 chance of winning a limited edition 1 of 50 signed hardcover copy of ALL IS SILENCE! Currently there are 29 reviews. So 21 slots left!
I've decided to forgo going to Norwescon this year. I'm a bit conned out and still have Worldcon in Spokane coming up this August. Besides, I need the writing time to finish  Straight Into Darkness.
My magical realism,
women's fiction
, short story
JUST DESERT
will be free this weekend and next. I have two other short stories in the hopper to release on Kindle once I finish the draft of the next novel: both are speculative fiction on the science side. Expect those end of April and May.
PLEASE sign up for my newsletter if you want to be on the list to Beta read Straight Into Darkness. Now, back to writing.