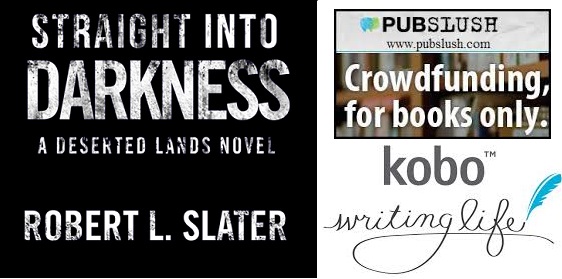 Pubslushing… A kick-start for Writers!
About six months ago I entered a random drawing from the Kobo Writing Life blog for a Pubslush Writing crowd-funding support Giveaway. As with so many other times that I've tossed a hat in the ring, I won one of the second prizes–Bronze level support for a Pubslush Campaign.
I had not seriously considered doing any sort of crowd-funding kick-start or other funding model. But then I got to thinking… What if I ran it like a pre-sale? Folks could buy existing or future books from me at a reasonable level rather than essentially donating to a company that might not be successful. I wanted to provide less of a gamble for people willing to invest in me.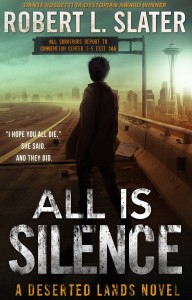 The next step was thinking of what would I try to fund? I was very happy with how book one, All Is Silence, turned out. I loved the cover art created by Pintado. I loved the editing by Amanda J. Hagarty. But what I really missed was being able to pay these folks and the line-editors later in the process, more of what they really deserved.
So I created award levels that would provide a level of value similar to the investment of my supporters. For example, for $5 supporters will receive an ebook copy of the new novel Straight Into Darkness [retail $6.99]. For $20 supporters will receive a Signed Paperback copy of All Is Silence & All Is Silence T-Shirt [retail $21.99].
Please pass the word, let your friends know about this opportunity to get stuff from me for near the regular price and it will help me fund other artists and editors who will help me produce an even better book the the first!
Thanks for coming along for the ride. Please come fan the Pubslush campaign even if you can't afford to pledge anything. And many thanks to the wonderful folks at Kobo Writing Life and Pubslush!