1.  Please vote for ALL IS SILENCE in Wattpad's STORY OF THE YEAR contest! It's one of the top 150 Wattpad stories, but they're letting readers with Twitter accounts vote. If you don't have a twitter account, you can still spread the word. You may have to search Slater to find it. It's currently hovering around #60.
2. Lizzie Goodin-Guerrero loves music. Pretty much everything from before her third birthday in 2004. Monday, January 11th was her 14th birthday! So, if there are songs you think she would listen to or songs to listen to while reading a certain part of her story, please send them to me. I'll post it under the fun tab.
3. Join The Desert Club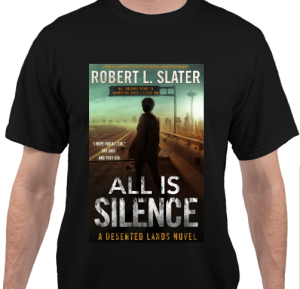 [Like the Breakfast Club, but pronounced like dessert!). If you're a fan of the Deserted Lands you can become a 'Deserter' and get a FREE ALL IS SILENCE T-Shirt and the opportunity for more special prizes! Come find out more at the Desert Club page.