I've done a few scavenger hunts over the last few years, but this one from the Alliance of Young Adult Authors has an awesome spin. The clues at each of the author's blogs/sites will tell a story! So cool. Derek Murphy is the brilliant mind behind this one!
This is a chance to meet some new authors, grab a bunch of free books, and sign up to win a whole bunch of epic prizes! There will be one main giveaway for the main prize, a $500 Amazon Gift Card, but most of the participating authors will also have smaller giveaways for free books, amazon credit and author swag, so make sure you read their post carefully to see what else they're offering while you're on their site for the keyword.
MY PRIZES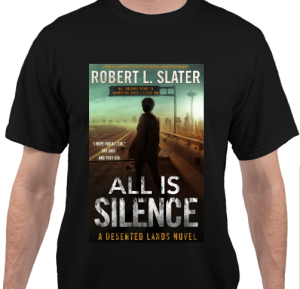 I will be giving away an ALL IS SILENCE t-shirt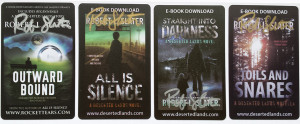 [U.S. Mail only] or a set of FOUR SIGNED Download Cards [International or U.S. Mail]. Once the Hunt begins, you can enter my giveaway HERE!
RULES
Each author will be given a special keyword, which will be bolded and all caps like this: Dragonfly.
All you have to do is visit all the author's sites in this order, write down the special keywords to discover the short story, then enter the giveaway with the completed short story HERE (link will be posted soon).
THE MAP (participating authors)
For rules, updates or trouble-shooting, make sure to check out this main post which will stay updated.
TIMELINE
Authors will post the rules and the full list of participating authors sometime in June, and have their post up and visible on their site/blog, with their keyword, by June 1st. Readers just need to go through the list, find the words, and use the story to enter for the grand prize.